Class of 2009
Anne Donovan
Jim Jarrett
Henry Jordan
Alonzo Mourning
Curtis Strange
"Towny" Townsend
---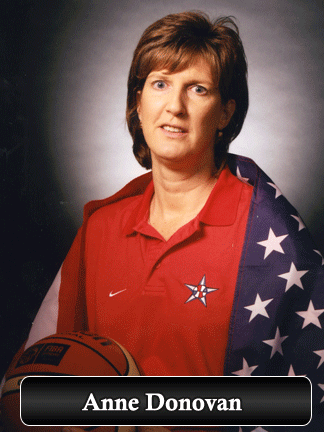 Anne Donovan, a New Jersey native, came to Old Dominion University in Norfolk and launched one of the most decorated careers in women's basketball history.
At 6-foot-8, she established herself as the first great center in the modern college game. She starred alongside Nancy Lieberman on the ODU team that won the national championship in 1980. Donovan won the first Naismith Player of the Year award for women's basketball in 1983. She still holds ODU school records for points (2,719) and rebounds (1,976) as well as the NCAA record for blocked shots (801).
Donovan won Olympic gold medals in 1984 and 1988, and she coached the 2008 gold-medal winning team, making her the only woman in U.S. history to win Olympic championships as both a player and coach. She has also been a major presence in the WNBA and coached the Seattle Storm to the league title in 2004.
---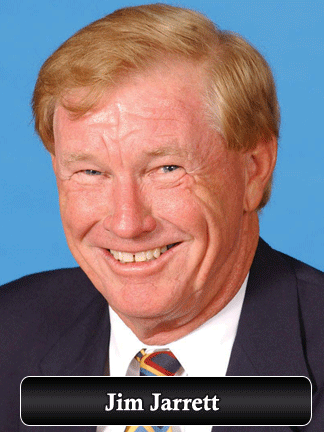 Jim Jarrett served as athletic director at Old Dominion University from 1970 until he announced his retirement this year, and he oversaw a comprehensive upgrade of every aspect of sports at ODU. The school won a total of 28 national championships during his tenure.
Jarrett, a native of Illinois, came to ODU in 1967 as a professor and became athletic director three years later. In 1974 ODU became the first college in Virginia to offer athletic scholarships to women, and in 1976 the school made the move from Division II to Division I. By focusing on his strategy of "selective excellence," ODU won multiple national championships in field hockey, women's basketball and sailing. At the same time, the school developed strong programs in men's basketball (Div. II national champions in 1975), wrestling, baseball and other sports.
During Jarrett's term at ODU, the campus athletic facilities underwent a spectacular overhaul, culminating in the opening of the Ted Constant Convocation Center in 2002 and the renovation of Foreman Field for use as a football stadium in 2009.
---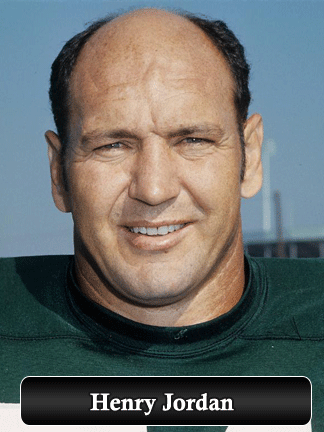 Henry Jordan, who grew up in Newport News, was a cornerstone of the Green Bay Packers teams that won the first two Super Bowls, anchoring the team's fearsome line from his defensive tackle position.
Jordan was a standout wrestler, who won a state title at Warwick High School and was national runner-up at University of Virginia in 1957. He also starred in football and was team captain at U .Va. He was originally drafted by the Cleveland Browns but became a legend after he was traded to the Packers – a perennial All-Pro, Most Valuable Player of the 1961 Pro Bowl, and ultimately inducted into the Pro Football Hall of Fame. A relatively small defensive lineman listed at 248 pounds, he was quick and tenacious enough to be one of the best pass rushers of his era.
Injuries forced him to retire in 1969, and he embarked on a successful career as a businessman that was cut short when he died of a heart attack in 1977 at age 42. The football field at Warwick High School was named in his honor in 2000.
---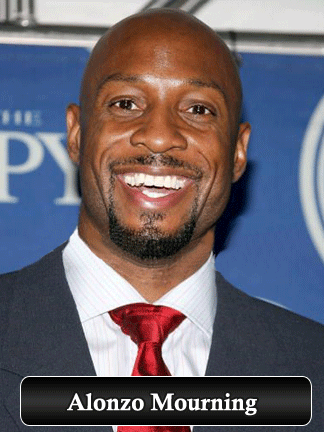 Chesapeake native Alonzo Mourning was a basketball star in college, the NBA and the Olympics who has also provided inspiration both with his charitable work and his unprecedented return to the NBA after receiving a kidney transplant.
At Indian River High School, Mourning was considered one of the top prep players in the nation, leading his team to 51 straight victories including the 1987 state championship. He was an All-American at Georgetown University and was chosen by the Charlotte Hornets with the second pick in the 1992 NBA draft. In a 16-year NBA career with three teams, he scored 14,311 points and had 7,137 rebounds despite kidney problems that necessitated a transplant in 2003. He was a seven-time NBA all-star and played on the Olympic gold medal team in 2000.
He has consistently been involved in charitable organizations and causes, and in 2007 was one of a handful of high-profile sports stars who launched Athletes for Hope, which helps athletes get involved in communities and promotes volunteerism among all citizens.
---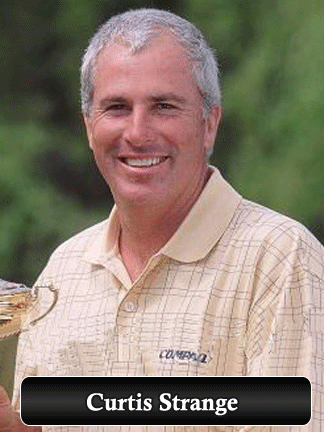 Norfolk native Curtis Strange was one of the top golfers of the 1980s, winning back-to-back U.S. Open championships and three times finishing the year as the PGA's top money winner.
Strange (one of twin sons of Hampton Roads golf pro Tom Strange) graduated from Princess Anne High School in Virginia Beach, and at Wake Forest he won the NCAA championship in 1974. His Wake Forest team was identified by Golf World magazine as the best college golf team of all time. In his professional career, he won a total of 17 PGA tour events in addition to the 1988 and 1989 U.S. Opens. He was the tour's top money winner in 1985, 1987 and 1988, becoming the first player ever to top $1 million in tour purses in a calendar year.
He played on five Ryder Cup teams, including the championship squad of 1983, and captained the U.S. team in 2002. He later served as touring pro at Kingsmill in Williamsburg.
---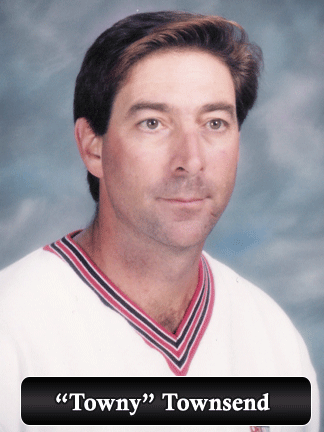 Marvin "Towny" Townsend had an immeasurable impact on the baseball community in Hampton Roads after settling in the mid-1970s. By establishing the area's first AAU program, Townsend not only affected the players he coached but also raised the bar for all competitive baseball programs in the region.
Townsend starred at Lake Taylor High School and American Legion Post 204. After playing at Campbell College and in the Boston Red Sox farm system, he became head coach at Virginia Wesleyan in 1977 at age 25. He also coached at Lake Taylor and Greenbrier Christian high schools, but his biggest impact came through his Blasters AAU program and the camps, clinics and academies he helped to establish. He helped shape the careers of such future major-league stars as B.J. and Justin Upton, Michael Cuddyer and David Wright, and his influence over the entire Hampton Roads area transformed the region's developmental baseball programs at every level.
Townsend died of cancer in 2007.