Class of 2015
Sonny Allen
D.J. Dozier
Hank Foiles
Andrew Heidelberg
Angela Hucles
Rick Mahorn
---
Sonny Allen was a popular and successful college basketball coach whose career was highlighted by the Div. II national championship he won at Old Dominion University in 1975. Allen's teams were known for an exciting, fast-paced style of play that energized fans wherever he went. He coached at ODU from 1965-75, compiling a record of 181-94 and finishing second in the nation in 1971 in addition to the Div. II title in '75. Allen coached future NBA standout Dave Twardzik at ODU. His career record also included more than 200 wins at the Div. I level, where coaches such as Bobby Knight and Jerry Tarkanian praised Allen's teams for their mastery of the fast-break offense. He would later coach in several professional leagues, winning the 1988 championship in the World Basketball League. Allen also was a head coach in the Continental Basketball Association and the WNBA, and as an assistant coach and scout in the NBA. 
---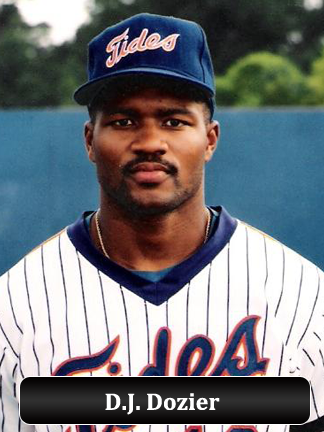 D.J. Dozier, who was born in Norfolk and graduated from Kempsville High School in Virginia Beach, is on the short list of athletes who played in both the NFL and in major-league baseball. He was a standout running back at Penn State, scoring the decisive touchdown in the 1987 Fiesta Bowl that gave Joe Paterno's Nittany Lions the national championship. He rushed for 1,000 yards as a freshman, and for his career he ran for 3,227 yards, averaging 5.2 per carry. He scored 29 touchdowns in his career at Penn State. The Minnesota Vikings picked him in the first round of the 1987 draft, and he spent five years in the NFL. He rushed for seven touchdowns and caught two TD passes. In 1990, baseball's New York Mets signed Dozier as an amateur free agent. He stole 33 bases in his first year in the minors and later spent parts of two seasons with the Tidewater Tides. He would go on to play 25 games in the majors with the Mets. After his playing days were done, Dozier went on to a successful business career and currently resides in Chesapeake.
---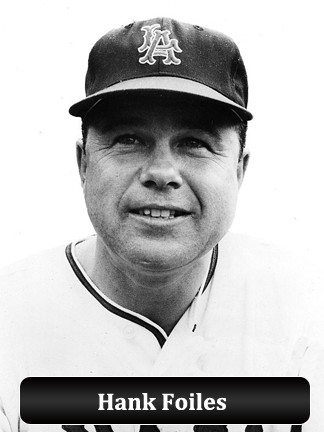 Hank Foiles began as a multi-sport star at Granby High School in Norfolk and ended up playing major-league baseball for more than a decade. At Granby, he excelled at baseball, football, basketball and track and field. He was all-state in football and played in the first Oyster Bowl football game in 1946; as a senior, he set a state record in the javelin. He played baseball at The University of Virginia and then signed in 1947 with the New York Yankees. Foiles spent 11 years in the majors, developing a reputation as an outstanding defensive catcher. In 1957, when he batted .270, he represented the Pittsburgh Pirates in the All-Star Game and singled in his only at-bat. Foiles currently lives in Virginia Beach and has remained a regular part of the sports scene in Hampton Roads.
---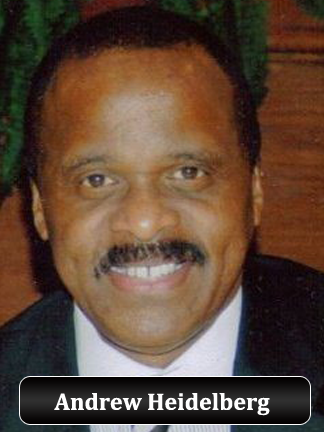 Andrew Heidelberg was a Civil Rights trailblazer as a teen. He was one of the "Norfolk 17" who integrated that city's public schools in the late 1950s, in the face of the state's tactic of Massive Resistance. At Norview High School in 1961, he became the first African-American player in the state to play football at a previously all-white high school. That year, he helped lead Norview to a district title. His determination in the face of adversity – with opponents trying to injure him – was an inspiration to his teammates. After graduating from Norfolk State University, he went on to a successful banking career. Throughout his adult life, he wrote and spoke often of his experience as one of the "Norfolk 17," and specifically about the role that football played in his assimilation to his new surroundings. Heidelberg died this summer at age 71, just days after learning that he had been selected for the Hampton Roads Sports Hall of Fame.
---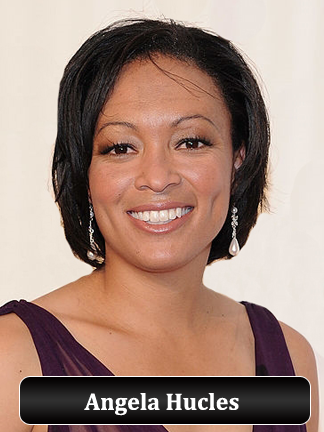 Angela Hucles' illustrious soccer career started in Norfolk and took her all around the world. At Norfolk Academy, Hucles registered more than 200 goals and 100 assists. She was twice named all-state and earned All-America honors as a senior. At The University of Virginia, she earned All-ACC honors for four straight years and scored a school-record 59 goals. She also holds school records for points and for game-winning goals. As a member of the U.S. national team, Hucles won Olympic gold medals in 2004 and 2008, when she scored two goals in a semifinal victory over Japan. She was also on U.S. teams that finished third in the Women's World Cup tournaments in 2003 and 2007. She is currently president of the Women's Sports Foundation, a non-profit organization that aims to "advance the lives of girls and women through sports and physical activity."
---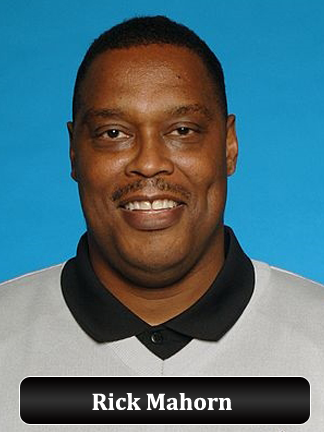 Basketball star Rick Mahorn had a record-setting career at Hampton University. He scored more points (2,418) and pulled down more rebounds (1,465) than any other player in the program's history – and he also holds the school record in both of those categories for single seasons and single games. As a senior in 1979-80, he averaged 27.6 points and 15.8 rebounds for the Pirates. Mahorn went on to an 18-year NBA career in which he averaged 6.9 points and 6.2 rebounds. He was the starting power forward on the Detroit Pistons' 1988-89 "Bad Boys" team that won the NBA title. As an assistant coach for the WNBA's Detroit Shock, Mahorn helped that team win two league championships. He currently works as a commentator on Detroit Pistons radio and television broadcasts. Earlier this year, Marhorn completed his education at HU, earning his degree at age 56.