Class of 2011
Beth Anders
Roger Brown
Blake Cullen
Wendy Larry
Dick Price
Dwight Stephenson
---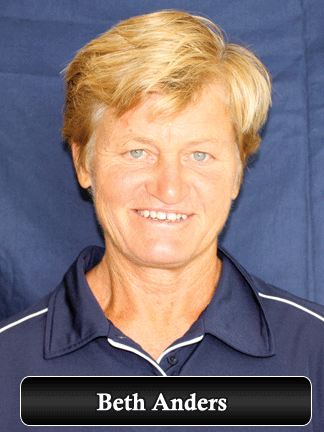 In 29 years at Old Dominion University, Beth Anders has been the most successful coach in the history of collegiate field hockey. She was the first coach in NCAA history to win 500 games, and her ODU teams have won a record nine national championships.
Her career winning percentage at ODU is over .800. Anders also has considerable international experience, working the U.S. national team for many years in the World Cup and Pan-American Games. She helped to develop the national team's Futures Program. She was inducted into the U.S. Field Hockey Hall of Fame in 1989.
---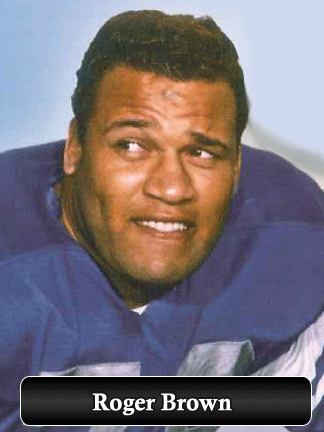 Roger Brown, born in Surry County and raised in Newport News, had an illustrious career as a defensive lineman in NFL. He was a key member of the original "Fearsome Foursome" front line with the Detroit Lions, and later part of an even more famous Los Angeles Rams front line that earned the same nickname. He was selected to six straight Pro Bowls, named first-team All-Pro twice, and was chosen the NFL's Outstanding Defensive Lineman in 1962.
He was inducted into the College Football Hall of Fame in recognition of his career at University of Maryland-Eastern Shore. Now a successful restaurateur who operates a sports bar in Portsmouth, sits on more than a dozen local boards and committees, and runs a charitable foundation to benefit the youth of Hampton Roads.
---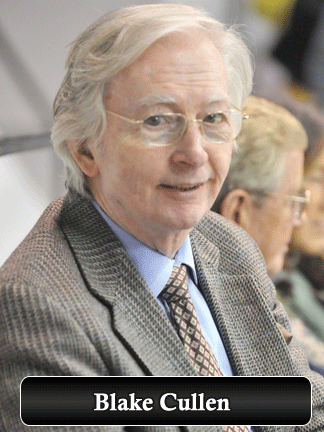 As the former owner of the Hampton Roads Admirals hockey team, Blake Cullen played a role in both the revitalization of downtown Norfolk and the increased popularity of minor-league ice hockey across the U.S. in the 1990s. After growing up in Ohio and gratuating from Cornell University, Cullen went from the hotel industry to a long career in Major League Baseball, first with the Chicago Cubs and then with the National League.
He purchased the Admirals as an expansion team in the East Coast Hockey League in 1989 and immediately teamed with coach John Brophy to turn the team into a winner. The Admirals won two ECHL titles under Cullen's ownership and set attendance records that helped the league expand, inspiring other leagues around the country. Cullen sold the Admirals in 1996 but continues to live in Norfolk and has remained active in the Hampton Roads community.
---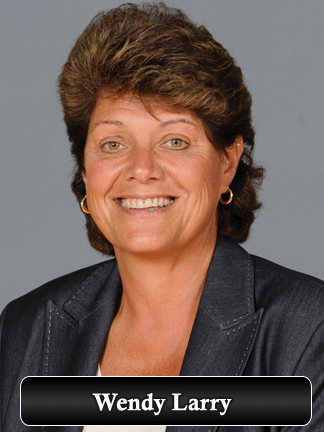 Wendy Larry won 559 games as women's basketball coach at her alma mater, Old Dominion University. She was one of the first females to receive an athletic scholarship to play basketball at ODU, and she later served as an assistant coach on the 1980 and '85 Lady Monarchs teams that won national titles.
She returned to the school as head coach in 1987 and went on to post a 559-203 record in 24 years. Her teams won an NCAA record 17 straight league titles in the Colonial Athletic Association, and her Lady Monarchs advanced to 20 NCAA Tournaments, highlighted by their run to the title game in 1997. Her overall career record of 608-234 also includes two seasons at Virginia Wesleyan College in Virginia Beach.
---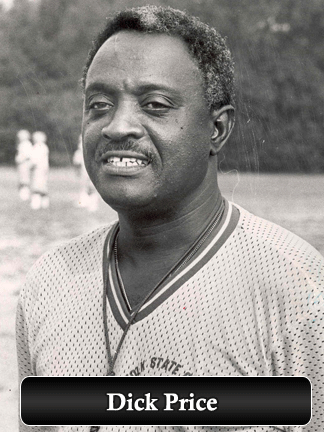 As a coach and administrator, Dick Price helped put Norfolk State University athletics on the map. A Norfolk native and a graduate of Hampton Institute, Price had great success as a football and track coach at Norfolk State. In 1974 he took over an NSU football team that gone more than a decade since its last winning season, and his first three teams won league championships.
His career record as the Spartans football coach was 61-42-4, and his teams led all NCAA Div. II schools in attendance. His track teams won two NCAA Div. II national championships. He spent more than 20 years as athletic director at Norfolk State, overseeing the school's move to the Division I ranks. The school's football stadium, built in 1997, was named in his honor. Price died in 2009.
---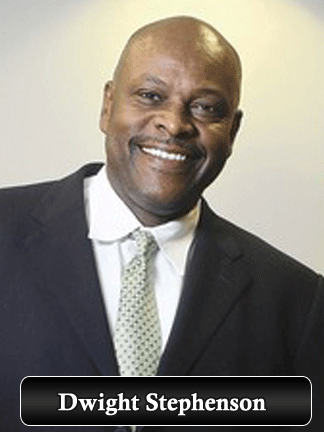 Dwight Stephenson starred at Hampton High School before going on to a career as one of the best offensive linemen in pro football history. After earning All-America honors and winning two national championships at the University of Alabama, Stephenson was selected by the NFL's Miami Dolphins in the second round of the 1980 draft.
He spent the next eight seasons with the Dolphins, being named All-Pro five times and playing in two Super Bowls. From his center position, he anchored an offensive line that annually led the NFL in fewest sacks allowed. Known for his work in the community, he was honored in 1985 with the NFL's "Man of the Year" Award. Inducted in the Pro Football Hall of Fame in 1998.