Class of 2010
Jack Ankerson
Kenny Easley
Jimmye Laycock
Tony Mercurio
Ricky Rudd
Mike Smith
Pernell "Sweetpea" Whitaker
---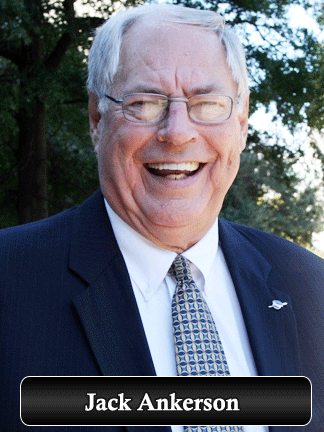 Jack Ankerson has spent more than 30 years promoting sports in Hampton Roads as an administrator and announcer.
A native of Wisconsin, he played football, basketball, and tennis at Ripon College and played briefly with NFL's St. Louis Cardinals in the mid-1960s. He became a team administrator in the American Basketball Association and was named the league's Executive of the Year as general manager of the San Antonio Spurs in 1974. The following year he moved to Hampton Roads to become general manager of the Virginia Squires, beginning his long association with sports in the area. He has worked in the front office of the Norfolk Tides, the Norfolk Admirals and various local soccer teams.
He has done radio play-by-play of Old Dominion University Basketball and the Norfolk Tides and as public address announcer for the Tides and for ODU, he has become recognized as the voice of sports in Hampton Roads, and has served with distinction as executive director of Hampton Roads Sports Commission.
---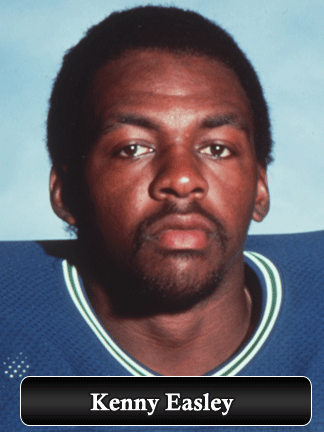 Kenny Easley's career as one of the best defensive backs in football history began at Oscar Smith High School in Chesapeake. After earning all-state honors, he moved on to UCLA and set school records with 19 interceptions and 324 tackles. Easley was named All-Pac 10 four times, from 1977 to 1980, and All-American three times.
The Seattle Seahawks took him with the fourth pick in the 1981 NFL draft, and he went on to be named the AFC's Defensive Rookie of the Year. Throughout his pro career, he was recognized as one of the top safeties in the NFL. He played in five Pro Bowls and was selected first-team all-pro four times. In 1984, he was honored as the NFL's Defensive Player of the Year. His career was cut short by a kidney condition that forced his retirement in 1987 and ultimately required a transplant.
In his seven-year career, he had 32 interceptions, including three that he returned for touchdowns. After his retirement, he returned to Hampton Roads and has had a successful career in business.
---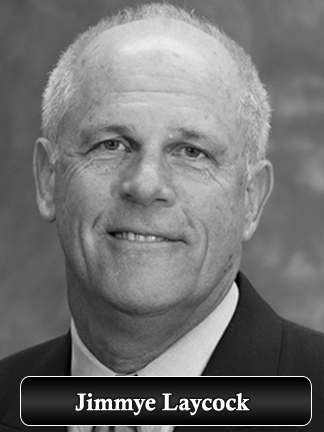 As player and coach, Jimmye Laycock has helped to define the football program at the College of William and Mary in Williamsburg.
He was a three-sport star at Loudon Valley High School before coming to William and Mary as a defensive back, but eventually was switched to the quarterback position. He played under legendary coaches Marv Levy and Lou Holtz. After working as an assistant coach at The Citadel, Memphis State and Clemson, Laycock returned to his alma mater as head coach in 1980 and has had the most successful coaching career in school history. He had 200 victories coming into the 2010 season, with 20 winning seasons and 10 postseason appearances.
He has coached 33 All-Americans, including quarterback Lang Campbell, named the nation's top offensive player at the I-AA level in 2004, and defensive back Darren Sharper, who went on to an all-pro career in the NFL. The new football center adjacent to Zable Stadium is named in his honor.
---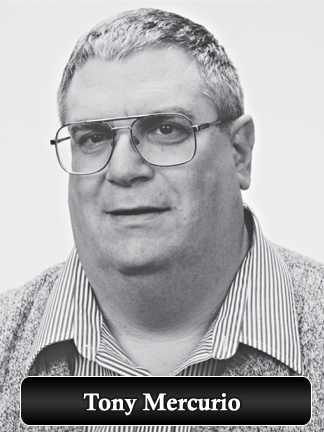 Broadcaster Tony Mercurio was a constant presence on the local sports scene for 36 years, hosting a popular sports talk show that was the only one of its kind on local radio for most of his tenure.
A native of Missouri, he came to Hampton Roads in 1977 to broadcast games for the Tidewater Tides and later served in the team's front office. His sports talk show debuted in September 1986, several years before WGH-AM became one of the nation's first all-sports stations. He has been named the area's sportscaster of the year 15 times. Mercurio has been a devoted supporter and promoter of high school sports in the area, earning the Marshall Johnson Award for service to the State of Virginia for high school sports coverage in 2000 and 2001. He is well known for his long associations with the Norfolk Tides and Old Dominion University.
In 2008 he established the Hampton Roads Sports Hall of Fame to pay tribute to the athletes, coaches, administrators and promoters who have made outstanding contributions to sports in this area.
---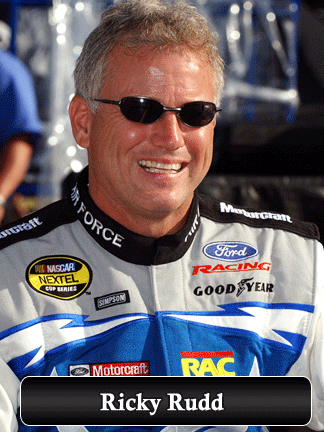 Ricky Rudd, who made his name as the "Ironman" of NASCAR, was born and raised in Chesapeake. He started out racing go-karts and competing in motocross, before competing in his first stock-car race at age 18 at the North Carolina Motor Speedway in Rockingham in 1975.
He began racing full-time in 1977, posting 10 finishes in the top 10 and earning NASCAR Rookie of the Year honors. In 1981 he won three pole positions and began a streak of consecutive race starts that would eventually reach 788, a NASCAR record. He posted his first two victories in 1983, at Riverside and at Martinsville. He went on to win at least one race for 16 consecutive years, a NASCAR record he shared with Rusty Wallace. He won 23 races in his career, highlighted by the Brickyard 400 in 1997, which he won with the bold decision to take no pit stops in the final 46 laps.
He had 194 top-five finishes, and 373 top-tens. His highest finish in the year-end point standings came in 1991, when he finished second. He became a team owner in 1994. Named one of NASCAR's Top 50 All-Time Drivers in 1998.
---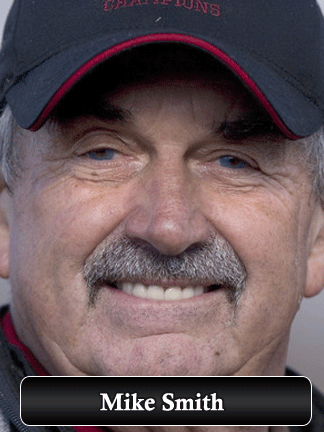 Mike Smith has won more games than any high school football coach in state history. His long career at Hampton High School has been marked by state championships and star players who went on to success at the college level and in the NFL.
A native of southwestern Virginia, he became head coach of the Crabbers in 1971 and won his first state championship in 1975. He has won state titles in four different decades, totaling a dozen championships overall. Twice, his teams have been declared consensus national high school champions. His teams have won 85 percent of their games over the course of his 40-year career.
His former players include offensive lineman Dwight Stephenson, who is in the Pro Football Hall of Fame, and such pro players as Ronald Curry, Michael Husted, Elton Brown and Robert Banks.
---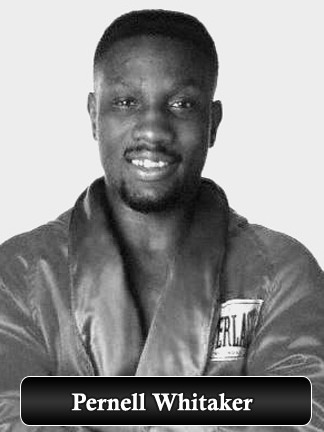 Boxing legend Pernell "Sweetpea" Whitaker was born and raised in Norfolk's Young Terrace. He used a counterpunching defensive style to become one of the most celebrated fighters in American history.
He began boxing before the age of 10 and went on to an amateur career that included more than 200 victories, highlighted by an Olympic gold medal in 1984. As a professional, he dominated several of boxing's weight classes for several years in the early 1990s, winning world titles at lightweight, middleweight, welterweight and light welterweight. His epic welterweight battle with Julio Cesar Chavez in 1993 ended in a controversial draw, though the almost unanimous opinion among those watching the fight was that Whitaker had dominated the bout. He finished his professional career with a record of 40-4-1.
He fought nine professional bouts at Norfolk Scope, including a 1987 victory over former WBA featherweight champ Roger Mayweather. After his retirement, he has trained young boxers in Hampton Roads.