Class of 2008 (Inaugural Class)


"Lefty" Driesell
Nancy Lieberman
Billy Martin
Ace Parker
Dave Rosenfield
Bruce Smith
Boo Williams
---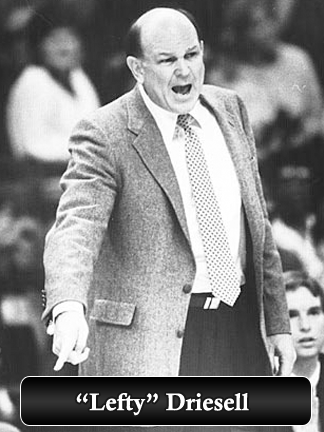 Charles "Lefty" Driesell was born in Norfolk in 1931, and he played at Granby High School and Duke University. Driesell began his coaching career at Granby High School, and later his undefeated Newport News High School team won the state title in 1958.
At Davidson University, Driesell won three Southern Conference titles in nine years and twice advanced to NCAA's Elite Eight. In 1969, he moved to the University of Maryland, where he won 348 games in 17 years. While with the Terrapins, his teams made eight NCAA Tournament appearances, and in 1972 his squad won the prestigious preseason NIT. His players at Maryland included John Lucas, Buck Williams, Len Elmore and Len Bias.
Driesell later coached eight years at James Madison University and five more years at Georgia State, and he finished his 41-year collegiate coaching career with 786 victories and a winning percentage of .667. He is the first coach ever to win 100 or more games at four different Division I schools.
---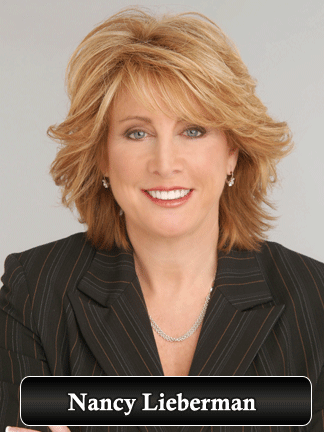 Nancy Lieberman was born in Brooklyn, New York, in 1958. She earned a spot on the U.S. national team while still in high school, and in 1976 she became the youngest basketball player ever to win an Olympic medal when the United States team took second place.
At Old Dominion University, Lieberman was the first women's basketball player to become a nationally known star. With her electrifying play at point guard, she led ODU to two national  championships, and became the first two-time winner of the Wade Trophy as women's basketball's Player of the Year. In four years at ODU, she scored 2,430 points and recorded 961 assists.
Lieberman played in several women's professional leagues and was the first female to play in an American men's professional league. She also served as coach and General Manager for the WNBA's Detroit Shock and is currently one of the game's most prominent TV commentators.
---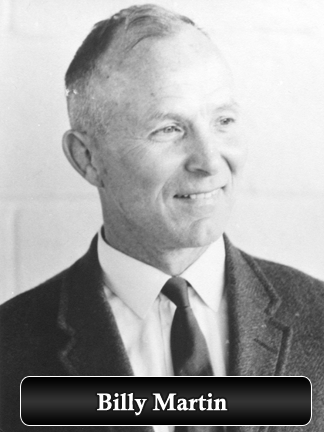 Billy Martin Sr. was born in South Creek, North Carolina in 1918. He established a wrestling powerhouse in Hampton Roads that produced champions and authored new techniques that changed the sport.
Martin graduated from Maury High School and wrestled at Michigan State University. From 1949-71, he coached Granby High School to 21 state championships in 22 years. During the decade of the 1960s, his teams lost just dual two matches.
Martin developed several techniques that have become standard moves in wrestling, most notably the "Granby Roll." Top wrestlers from across the nation would come to Martin's strawberry farm in Virginia Beach to work out and learn from him.
He retired in 1971, but his legacy continued in the dynasty developed at Great Bridge High School in Chesapeake by his sons Wayne and Steve.
Martin died in 2007.
---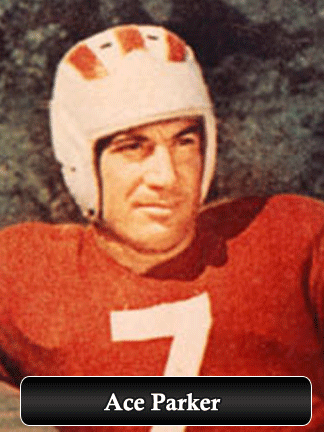 Clarence "Ace" Parker was born in Portsmouth in 1912, and he starred in multiple sports at Woodrow Wilson High School and Duke University. On the football field, Parker was known as a terrific runner and passer, as well as a spectacular punt returner. In 1936, he was a consensus All-American and finished sixth in the voting for the Heisman Trophy.
Parker played Major League Baseball for the Philadelphia Athletics in 1937 and 1938. He was also drafted by the NFL's Brooklyn Dodgers and helped transform that team into a contender, earning the league's Most Valuable Player award in 1940.
After retiring from the NFL, Parker was the head baseball coach and assistant football coach at Duke. He spent time managing the minor league Portsmouth Cubs and Durham Bulls, and was twice named the Piedmont League's manager of the year. Also a lifetime scratch golfer, Parker has been named to six different Halls of Fame.
---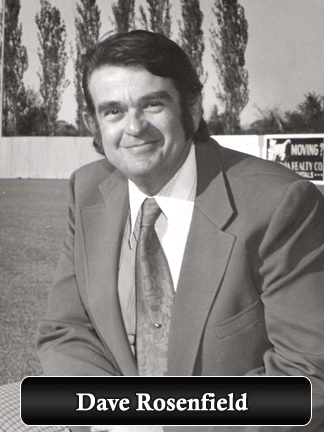 Dave Rosenfield was born in 1931 in El Paso, Texas and was raised in Los Angeles. He served as the General Manager of baseball teams in Bakersfield, California, and Topeka, Kansas, before moving to Norfolk in 1962. He arrived as General Manager of the Double-A Tidewater Tides, and when the team was forced to fold one year later, he spearheaded a drive that kept the team in town in the Carolina League. In 1969, Rosenfield helped move the team to the Triple-A International League, where the club still competes.
Rosenfield is the first man to serve as the General Manager of an International League team for 40 years, and he's been named the league's Executive of the Year four times. In 2004 he was honored as "King of Baseball," an annual award given for lifetime achievement in minor and major league baseball. In 2008, he was inducted into the International League Hall of Fame.
In addition to his baseball involvement, Rosenfield was the General Manager of the Norfolk Neptunes football team, the Tidewater Sharks hockey team and interim General Manager of the American Basketball Association's Virginia Squires.
---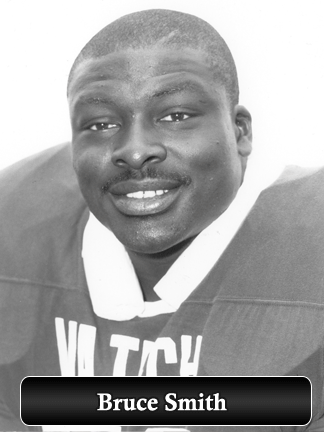 Bruce Smith was born in 1963 in Norfolk, and he played football and basketball at Booker T. Washington High School.
At Virginia Tech University, he became known as "The Sack Man." During his career with the Hokies, Smith had 46 sacks and a total of 71 tackles behind the line of scrimmage. In 1984, he was a consensus All-American and won the Outland Trophy as the nation's top defensive lineman.
Smith was the top pick in the 1985 NFL draft, and from his spot at defensive end he anchored the Buffalo Bills' defense for more than a decade. Smith led the Bills to four Super Bowls, and he played in 11 Pro Bowls, earning the all-star game's MVP honor in 1987. He was also selected as the NFL's top defensive player three times.
Smith finished his career with the Washington Redskins, and he retired as the NFL's all-time sack leader and the first player with 200 career sacks.
---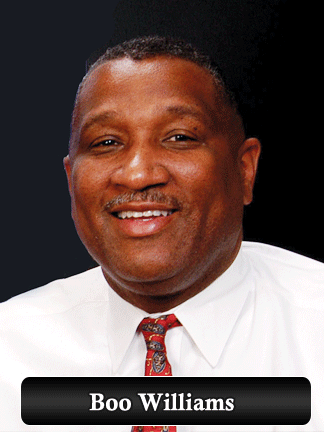 Marcellus "Boo" Williams was born in 1958 in Hampton. Williams established a youth basketball program that achieved national prominence and helped make Hampton Roads a hotbed of prep basketball.
Williams starred in football and basketball at Phoebus High School and was a mainstay of the basketball team at St. Joseph's University in Philadelphia. He led the Hawks to two "Big Five" titles in Philadelphia and to the NCAA's Elite Eight in 1981.
In 1982, Williams began a youth basketball league in Hampton that grew into one of the top developmental programs in the nation. At the time of his induction, his teams had won seven national AAU Championships
Williams has coached such NBA stars as Allen Iverson, Alonzo Mourning, Joe Smith and Bryant Stith, as well as top female players such as NCAA All-Americans La'Keshia Frett and Tajama Abraham.